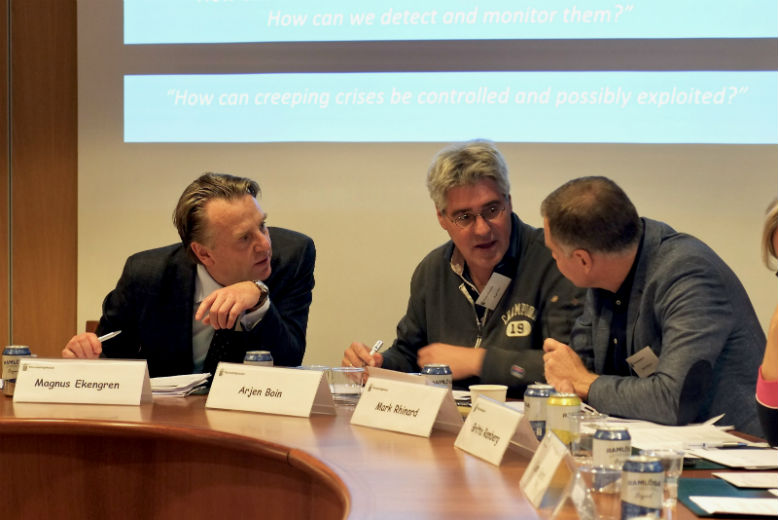 Creeping Crises as an International Policy Challenge
This four-year research project studies the origins, pathways, and explosive effects of creeping or 'slow-burn' crises in the international system. Whether we speak of climate change or migration, or cyber breakdowns or terrorism, the complexity of modern societies and governance encourages these kinds of policy challenges.
We analyze cross-border dynamics, studying them within a variety of real-life natural, technical and social crises, in order to produce three important insights for research and practice: where creeping crises originate and how they emerge (and thus can be better detected in the future), how they travel (and thus can be stopped), and how they can be managed (if and when they escalate into full crises) via cross-border cooperation.
We combine multiple literatures, including those related to cooperation theory, complexity theory, security communities, crisis management and institutional legitimacy, to help answer our questions. Results will be in the form of academic articles and monographs, along with policy papers and newspaper opinion pieces.
Period: 2019- 2023
Funder: The Swedish Civil Contingencies Agency (MSB)

Participants:
Mark Rhinard, UI
Magnus Ekengren, Swedish Defence University
Arjen Boin, Leiden University
Read more on the project website.