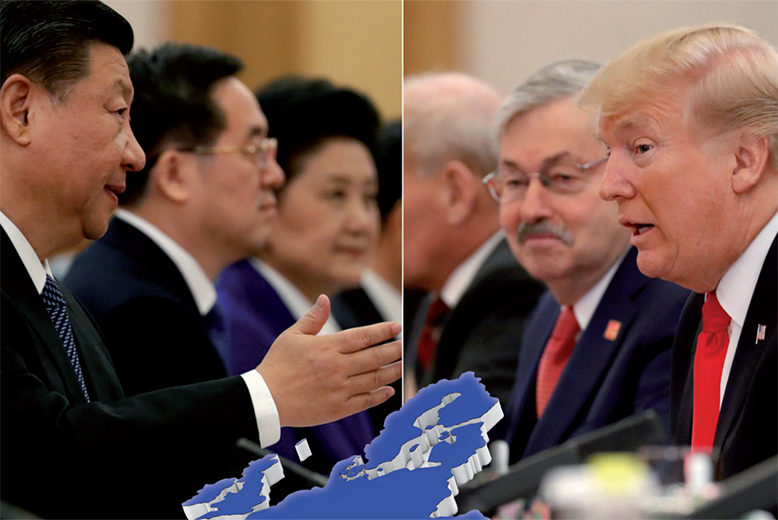 New report: Europe in the face of US-China rivalry
The European Think-tank Network on China (ETNC) has launched a report on the role of Europe in relation to the US and China, where analyses demonstrate how US unilateralism and Chinese assertiveness have triggered a rethinking of EU's strategic landscape. Björn Jerdén, head of the UI Asia programme, focuses in a chapter on Sweden in the face of US-Chinese rivalry.
Sweden's relationship with the US as well as China has been, and still is complicated. The country has been openly critical to several aspects of the Trump Administration's foreign policy, and Trump himself has pointed to Sweden as an example of the dangers brought about by an embrace of an open-border. Nonetheless, Sweden has kept its direction, originating in the early 1990s, of gradually deepening security ties with the US.
Sweden's relationship with China can be described as: 'hot economics, cold politics'. In other words, bilateral trade and incoming Chinese investments have grown to record figures in the last couple of years, while other aspects of the relationship have seen an unprecedented level of open disagreement.
About ETNC: The European Think-tank Network on China (ETNC) is a gathering of China experts from a selection of European policy research institutes. It is devoted to the study of Chinese foreign policy and EU-China relations and facilitates regular exchanges among participating researchers.