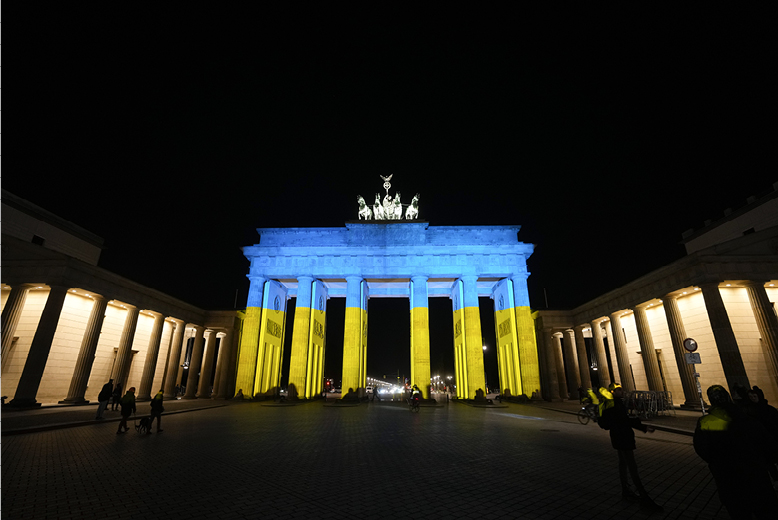 A German Perspective on Russia's War Against Ukraine
In step or out of step with Europe? This public seminar adressed the conflict in Ukraine from a German perspective, considering historical and international context, government analysis and policy, legal constraints, party sentiment and public opinion.
The invasion of Ukraine in February 2022 caused a special type of Angst in Germany. One British newspaper referred recently to a "shock for the German nation to reverse more than a half-century of foreign policy aimed at reparation and reconciliation with Russia". The Russian attack was immediately followed by the "Zeitenwende" speech, in which the German chancellor announced major investment in defence. German pledges of weapons and equipment for Ukraine followed. Yet such steps have been implemented "so slowly", according to The Economist, "that the impression of foot-dragging has never lifted".
This seminar examined the German perspective on the war. Is Germany really so reluctant to send advanced weapons to Ukraine, or is this difference with other European countries exaggerated? If there is a real difference, where does it come from - and how does it vary? Across the political landscape, where is support for Ukraine keenest - and where is sensitivity to the possible risks of doing so most acute?
Speakers:
Norbert Götz is professor of contemporary history at Södertörn University, Stockholm.
Anna-Delia Papenberg is a lawyer, based in Stockholm, with a specialisation in EU law.
Thomas Pogunkte is chair of Comparative Politics and director of the Düsseldorf Party Research Institute (PRUF).
The event was moderated by Nicholas Aylott, head of the Europe Programme at the Swedish Institute of International Affairs.