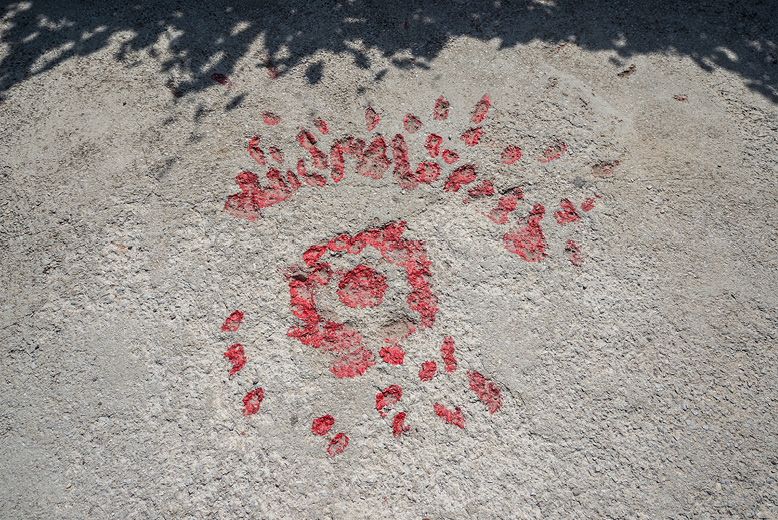 Peace and the Politics of Memory
This event was an open two-day conference that explored the topic of Peace and the Politics of Memory. Distinguished panels engaged in conversations on a range of themes at the intersection of research, art, and activism.
Politics of memory is central for the rhetoric and practice of war and conflict. At the same time, understanding the role of the past is key to a more peaceful and just future.
During two days in December, scholars, activists, curators and artists met to discuss the politics of memory in relation to peace and peacebuilding. How does the use of monuments, museums and commemoration affect the possibilities to build a peaceful society after conflict? How is the past used in the ongoing war in Ukraine? How does colonialism imprint on present day peacebuilding? Can art function as a realm for dealing with the past through truth-seeking, memorialization and even fact-finding? Can memory activism challenge revisionism and bring just peace?
The conference closed the international research project Peace and the Politics of Memory, funded by the Swedish research foundation Riksbankens Jubileumsfond RJ.
Programme
Day 1 (Wednesday 7 December)
13.15-13:30
Welcome – Connecting peace and the politics of memory
Johanna Mannergren Selimovic, UI and Södertörn University
13.30-14.45
Spaces of peace and conflict. Not set in stone - the restless role of monuments, museums and memorials
The opening roundtable focuses on spaces of peace and conflict and material manifestations of memory politics. How do they affect peace? How can memory politics contribute to a peace built on plurality, inclusivity and dignity? Findings from the research project Peace and the Politics of Memory with examples from Cambodia, Bosnia-Herzegovina, Cyprus, Rwanda, and South Africa.
Annika Björkdahl, Lund University
Susanne Buckley-Zistel, University of Marburg
Timothy Williams, University of the Bundeswehr Munich
14.45-15.15
Coffee
15.15- 16.30
Revisionist remembering and war in Europe. Finding paths towards peace?
This roundtable focuses on the uses of the past in the ongoing war in Ukraine, analysing revisionism as a driver for war and discussing the process of decolonizing the past in light of the war.
Stefan Ingvarsson, The Stockholm Centre for Eastern European Studies, The Swedish Institute of International Affairs
Yuliya Yurchuk, Södertörn University
16.45-18.00
(Post)-Colonial memories – pressing concerns for peace research
The legacies of colonial violence haunt the present. This roundtable discusses the active imprint of colonialism on present-day peacebuilding. In focus will be lived experiences of post-colonial realities in the everyday of African Great Lakes societies, the emotional process of negotiating reparations in Belgium's Parliamentary Commission on the colonial past, and the critical curating of objects of pain from colonial pasts.
Adriana Muñoz, Curator, Sweden's Museum of World Cultures/Etnografiska Museet
David Mwambari, Leuven University
Valerie Rosoux, University of Louvain
Day 2 (Thursday 8 Dec)
09:00-10.15
New imaginations through art
Does art hurt or heal? Art is a realm for dealing with the past - through truth-seeking, memorialization and even fact-finding. The roundtable discusses art as a site for resistance as well as a path towards reconciliation after war and state violence, including the Swedish state violence against Sapmí people. It asks how imaginations of cultural heritage can be expanded and challenged.
Cecilia Widenheim, Head of Tensta Konsthall, Stockholm
Anders Sunna, artist, Sápmi StreetArt
James Gow, King's College, London
10.15-10.45
Coffee
10.45 - 12.00
Memory Activism – peacebuilding, resistance and digital commemoration
Peace activists demand recognition and justice through memory activism. This roundtable on memory activism discusses feminist activism for peace, and digital memory practices and resistance more broadly.
Rana Mitri, Digital project 'Creative Memory of the Syrian Revolution'
Orli Fridman, Faculty of Media and Communications (FMK)/Singidunum University, Belgrade
Petra Tötterman Andorff, Secretary-General, Kvinna till Kvinna
12.00-12.30
Concluding comments – insights and future avenues for peace research
Annika Björkdahl, Lund University